After last month's break from some battle mechanics this month it is time for more fun stuff! Disclaimer that this blog post might be a bit tough to get through and will take a small amount of imagination to understand and really see how everything works.
Two months ago basic movement in Mythlink was covered and last month we talked about equipping stats and abilities. This month will expand upon those ideas and show how some of the movement abilities will work. Here's where the imagination comes in- there aren't currently any custom animations or appropriate Mythlink models for the movement abilities themselves. Keep in mind that our mythlink friend Dino is just for prototyping and will (very) likely not be in the final game. As such, some of the movement abilities may look quite awkward with Dino flying and jumping around. This is where you can imagine how the actual final product will look with some nice appropriate assets to match the function. Of course, some things need to be left to surprise and not all movement abilities will be showcased, but this should offer a nice taste. Other than that, enjoy a blog short of words but big on GIFs that you can see below!
Until next month, cheers!
Jump
Double Jump
Triple Jump
Sprint
Dodge- Dodge distance will vary with mythlink speed stat.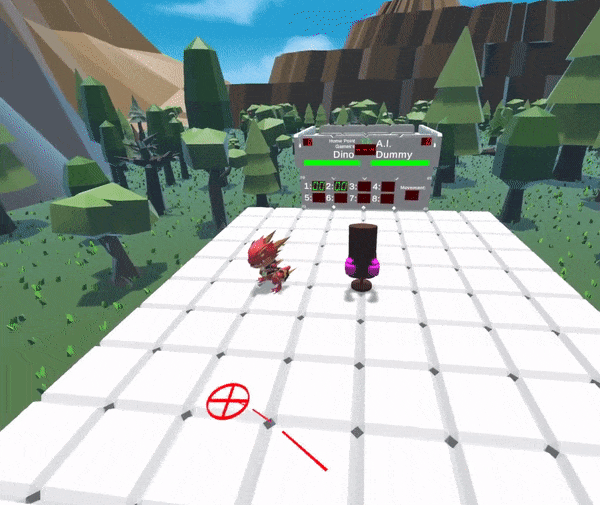 Flutter- Allows mythlink to stay in the air indefinitely but requires consistent button presses.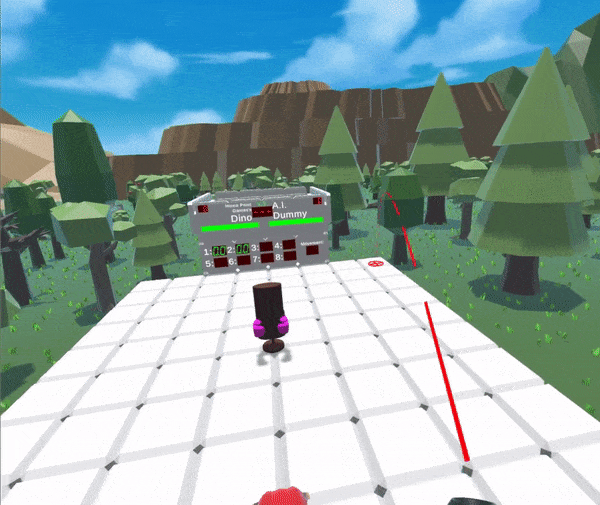 Glide- Jump into the air, then hold button to slowly fall to the ground.
Fly- Jump into the air and stay there as long as the button is held.